Let´s go to visit Miraflores!
Miraflores is one of the centric and touristic districts in Lima, having a lot of atractions in all the extension, over the years has modernized and improved his infrastructure and remodel and condition squares and parks to the enjoy of the neighbors and many of the tourist who walk through its streets.
It has many malls like Larcomar, which is probably the only seaside mall, also huacas that over the years it has become tourist sources around the district.
Their main touristic places are:
Miraflores Central Park
Larcomar Mall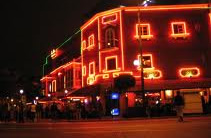 Calle de las Pizzas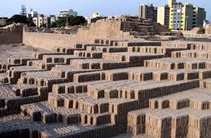 Huaca Pucllana
Also you can visit other places in Miraflores:
Ricardo Palma House Museum
Reducto Park N° 2 Museum
We invite you to discover all it magical corners and enjoy a privileged coastal view.
FREE SHUTTLE
FROM AIRPORT TO HOTEL
stays more than 5 days.
Discount for less than 5 days of stay.
Valid until January 15th 2016.
Apartments & Suites
We have the best choice for you:
(*) Non residents are exonerated of the 18% sales tax (IGV).