Location of Suite Service Apart Hotel
Enjoy the best that Miraflores has to offer from a perfect location.
To be located in a central area of Miraflores, from our facilities you will visit a variety of touristic places and recreative areas. We are located in:
Grimaldo del Solar 111 Miraflores - Lima, Perú
(Near block 7 from Benavides avenue)
Telephone: +(51 1)444 1712
E-mail: reservas@suiteservice.com.pe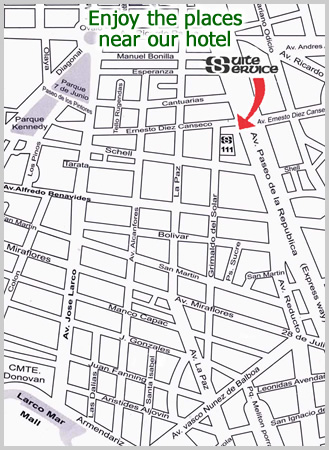 You can also can ask about:
Apartments & Suites
We have the best choice for you:
(*) Non residents are exonerated of the 18% sales tax (IGV).
Check our special discounts for extended stays.